Sliabh Liag, Co Donegal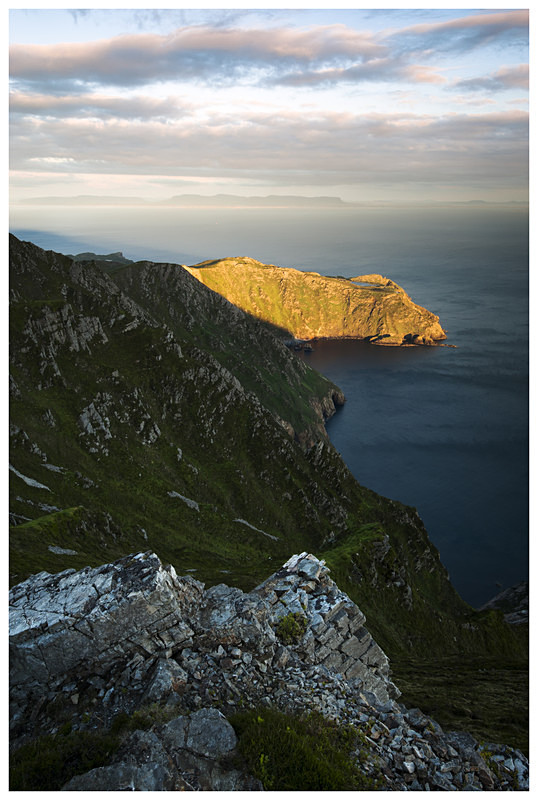 The cliffs are 601m (1972ft) high, and almost three times higher than the Cliffs of Moher. The view looks back from the cliff top towards Bunglass and the Amharc Mór. Off in the distance is the north Sligo coast and Ben Bulben.
Amharc Mór (Great View), One Man's Pass, The Pilgrim Path, Crockrawer, Scregeighter, Keeringear and The Eagle's Nest...just some of the place names resonating with centuries of rich heritage, folklore, and legend encountered along the climb up to Sliabh Liag (Grey Mountain).