The Sally Gap, Co Wicklow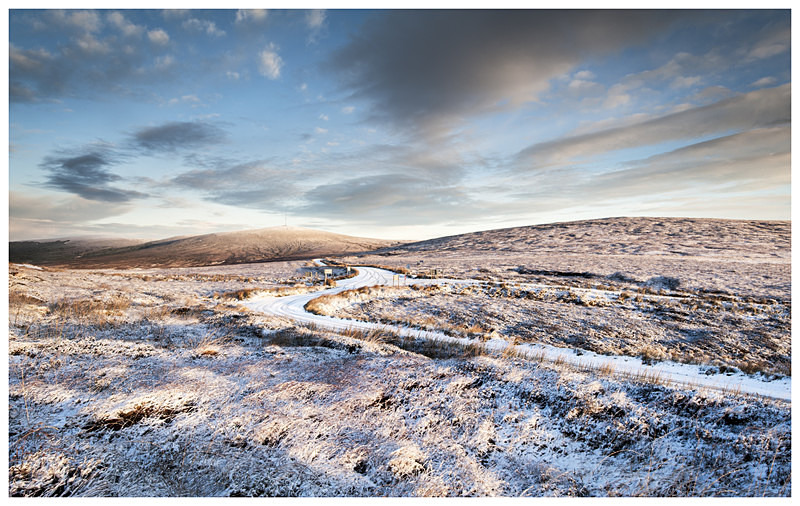 The view looks north to Kippure along the Military Road, built by British Army engineers between 1800 and 1809 to gain access from Dublin to the strongholds of insurgent hold-outs after the rebellion of 1798.

Today the Military Road is a scenic route from the city through some of the most beautiful locations of the Garden County.
A remote cross-roads in the Wicklow Mountains, the Sally Gap is often impassable during winter.